As the leaders in complete care solutions from wellbeing as you age to complex health care at any age, we're there.
Your health and aged care at home can be tailored to your needs, preferences and cultural values. Our services include nursing, palliative care, home care and home support services, home hospital, allied health services, virtual care and monitoring programs.
We can provide ageing and wellbeing support, from practical assistance with shopping, cleaning, gardening and cooking; to personal care to bathe and dress; or helping you participate in your favourite activities, your wellbeing and right to continue to live safely at home is our focus.
Our expert team of allied health professionals, from physiotherapists and occupational therapists to podiatrists, dieticians, social workers, we can enhance your wellbeing at home, helping you recover from illness, injury or surgery.
If you would like support to continue to live in your own home, we can help you access a range of our in-home aged care services.
Changing providers
With our care and support, we can help you make the change with minimal fuss and ensure there are no disruption to your services.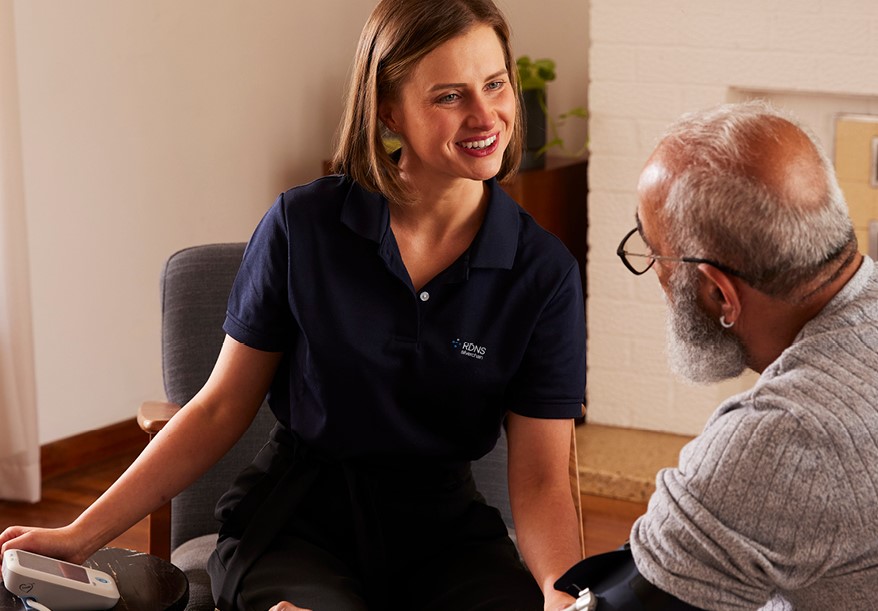 Understanding your aged care options
Starting to think about your aged care options? Knowing what you want and need will help you find the right health and home care services, helping make your everyday life easier, and to keep you safe at home. Our caring team are available to help you navigate the aged care system so you can continue to live as you choose.