Renee's story with terminal illness
13 October 2023
On World Hospice and Palliative Care Day, we celebrate the importance of providing compassionate care to people and their families faced with life-limiting illness.

One of the many people who has benefited from Silverchain's palliative care is Renee. Her world turned upside down when her mother, Robyn, was diagnosed with cancer and given a terminal prognosis. Renee was determined to care for her mother at home, where she felt most comfortable.

But caring for a terminally ill loved one is not easy. Renee faced many challenges, both physical and emotional. She recalls learning to manage her mother's pain and symptoms and cope with the emotional toll of watching her mother's health decline.

"One night, I woke in the middle of the night to find Mum very distressed and in a lot of pain. Seeing Mum like that, in so much pain, was very difficult.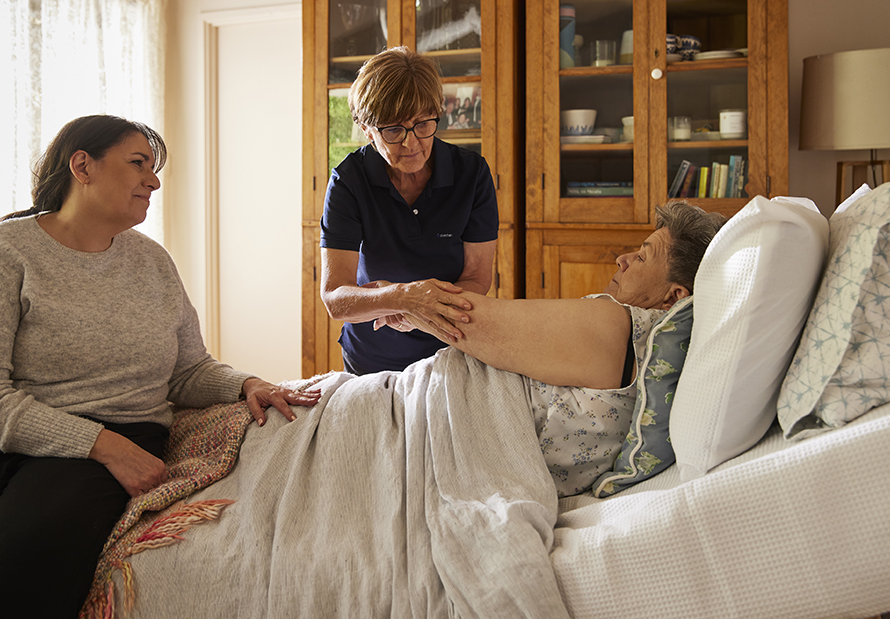 I panicked and didn't know what to do, so I called Silverchain straight away, and they guided me step-by-step over the phone to make up Mum's pain relief medication.
"That was a scary experience for me, and I don't know how I would have gotten through without Silverchain," Renee said.

Renee's mother passed away peacefully at home, surrounded by her loved ones. She is grateful for the support she received from Silverchain, which allowed her to give her mother the best possible end-of-life care.

From our earliest beginnings, Silverchain has always offered skilled and compassionate care services to vulnerable people in their homes. We've looked after Australians for nearly 130 years.

Silverchain's holistic approach to end-of-life-care provides a gold standard of care to 7,000 Australians each year. Silverchain's palliative care service enables 60 per cent of our clients to die in their own home, as they wanted.

As our palliative care service continues to grow, we remain dedicated to ensuring each client has the right to access high quality end-of-life care in the comfort of their homes.

Read more about how you can support the future of Silverchain's palliative care services here.