Silver Chain has launched the Future Care strategy, signalling the start of a new era for Silver Chain, where research, evaluation and innovation are not only part of our core business, but also inform the strategic growth of the organisation and the broader health and aged care industries.
The research, evaluation and innovation activities conducted at Silver Chain aim to shape the next generation of care in the home in Australia and internationally. We have developed strong partnerships with industry and academic leaders through our collaborative and innovative research, and contribute to national and international discussions on best practice, policy and funding.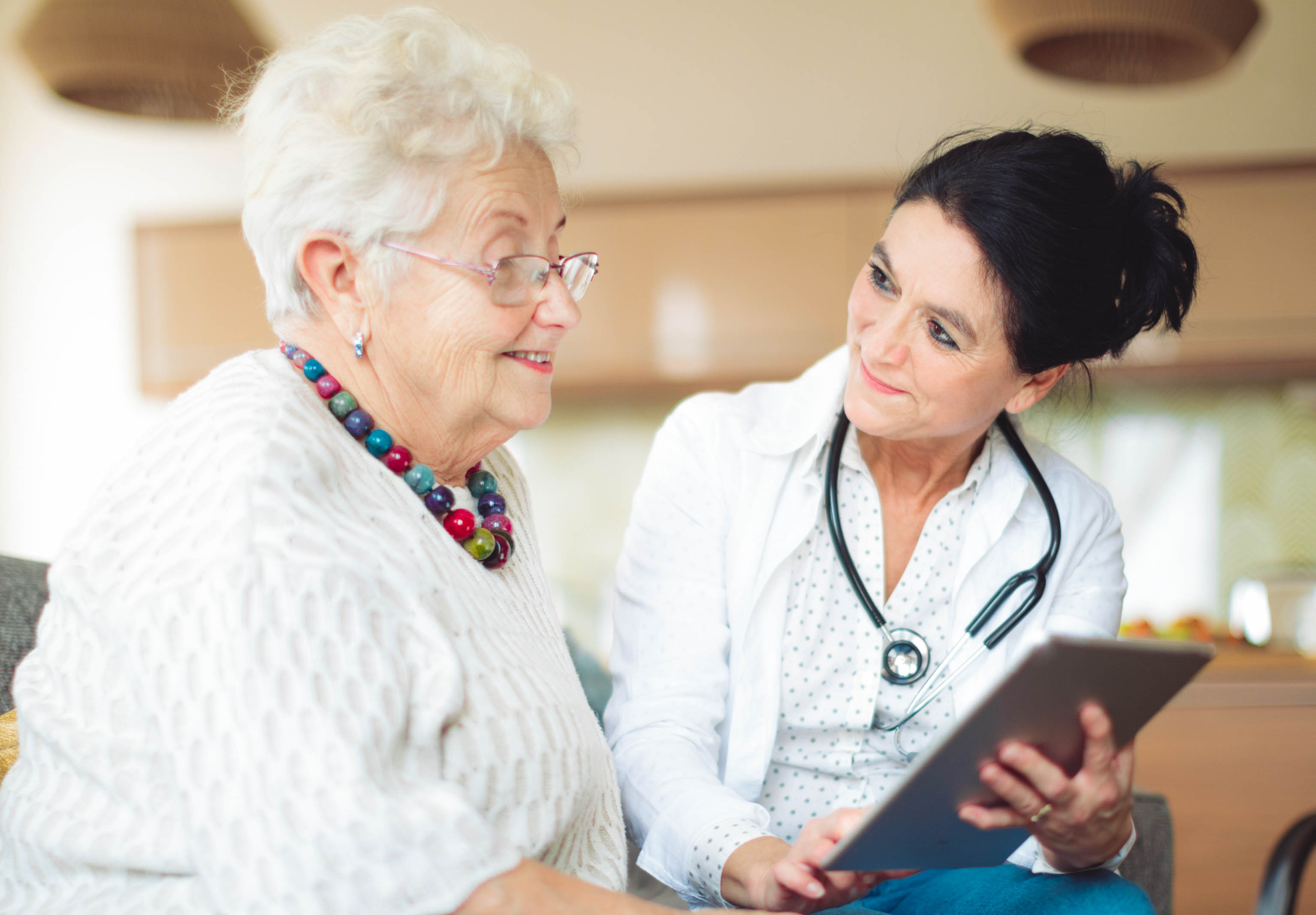 Our Workstreams
There are three Future Care workstreams that aim to improve client health and care experience
Optimise
Centred around improving our current services via evaluation, evidence-based best practice knowledge synthesis and knowledge translation.
Innovate
Focused on working with our clients, people and industry to identify new products, services and technologies that can be adopted by Silver Chain and other home care providers.
Discover
Conduct comparative effectiveness, cost effectiveness and observational studies generate new knowledge on the needs of our clients and how we can best support them.
Our Expertise
Our team at Silver Chain comprises specialists in research, evaluation and innovation. We are experts in health and aged care, with strengths in the implementation and evaluation of innovative models of care in the home. Our grass-roots approach, with research, evaluation and innovation integrated across the organisation, enables us to rapidly translate outcomes to impact meaningfully on the lives of Australians receiving care.
Silver Chain has active research and innovation projects in our signature areas of palliative and wound care, where we have a strong international reputation. Our independence and wellness research has influenced the aged care sector, which continues to be a priority focus. We have also identified new priority areas to address the future health needs of the population: mental health, dementia and cancer, which will be a critical focus of our research and innovation agenda.
Partnerships and students
Silver Chain welcomes partnerships with research and industry leaders. We are partnering on several active projects funded by the National Health and Medical Research Council (NHMRC) and the Medical Research Future Fund (MRFF).
We also support the training and development of future health and aged care researchers, with several PhD students currently undertaking research projects at Silver Chain.
Anna Barker
Executive Director, Research & Innovation
Anna is an experienced health care leader and innovator, clinical researcher and Physiotherapist (B.Phty, M.Phty (Geriatrics), PhD). She has over 20 years of health industry and research experience that spans company start-ups, academia and corporate. She is passionate about healthy ageing and innovative models to support the health and care experience of older people.
Anna has an international reputation for her ageing research contributions with over 100 publications and collaborative research partnerships with the Mayo clinic, Bournemouth University Dementia Institute, along with several Australian Universities and industry organisations. In evidence of the impact of her research, key findings have been cited by National Best Practice Guidelines and a landmark falls prevention trial she led with >40,000 patients was published in The BMJ and downloaded >7,000 times in the first month after publication. She has also authored the textbook Palgrave Handbook of Physical Activity and Health Promotion and remains an active researcher with an Adjunct Associate Professor appointment in Health Services Research at Monash University.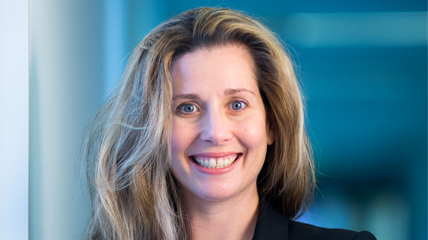 Tanya Davison
Director, Research Discovery
Tanya is a research leader and Clinical Psychologist specialising in the mental health of older adults (BSc(Hons), DPysch(Clin)). She has conducted research in depression, anxiety, and dementia for over 18 years, with a particular interest in translatable research that demonstrates sustainable improvements in the wellbeing of older adults. Her research has investigated innovative approaches to improve the detection and management of mental health conditions, and she has designed and implemented several training programs that significantly improved the knowledge and skills of aged care staff. Most recently, she developed a successful transition program for newly admitted aged care residents, which significantly reduced symptoms of depression in this vulnerable population.
Tanya has over 100 peer-reviewed publications and book chapters in health-related research, and has been awarded over $4m to support her research. She holds Adjunct Professorial positions at Monash University and Swinburne University of Technology.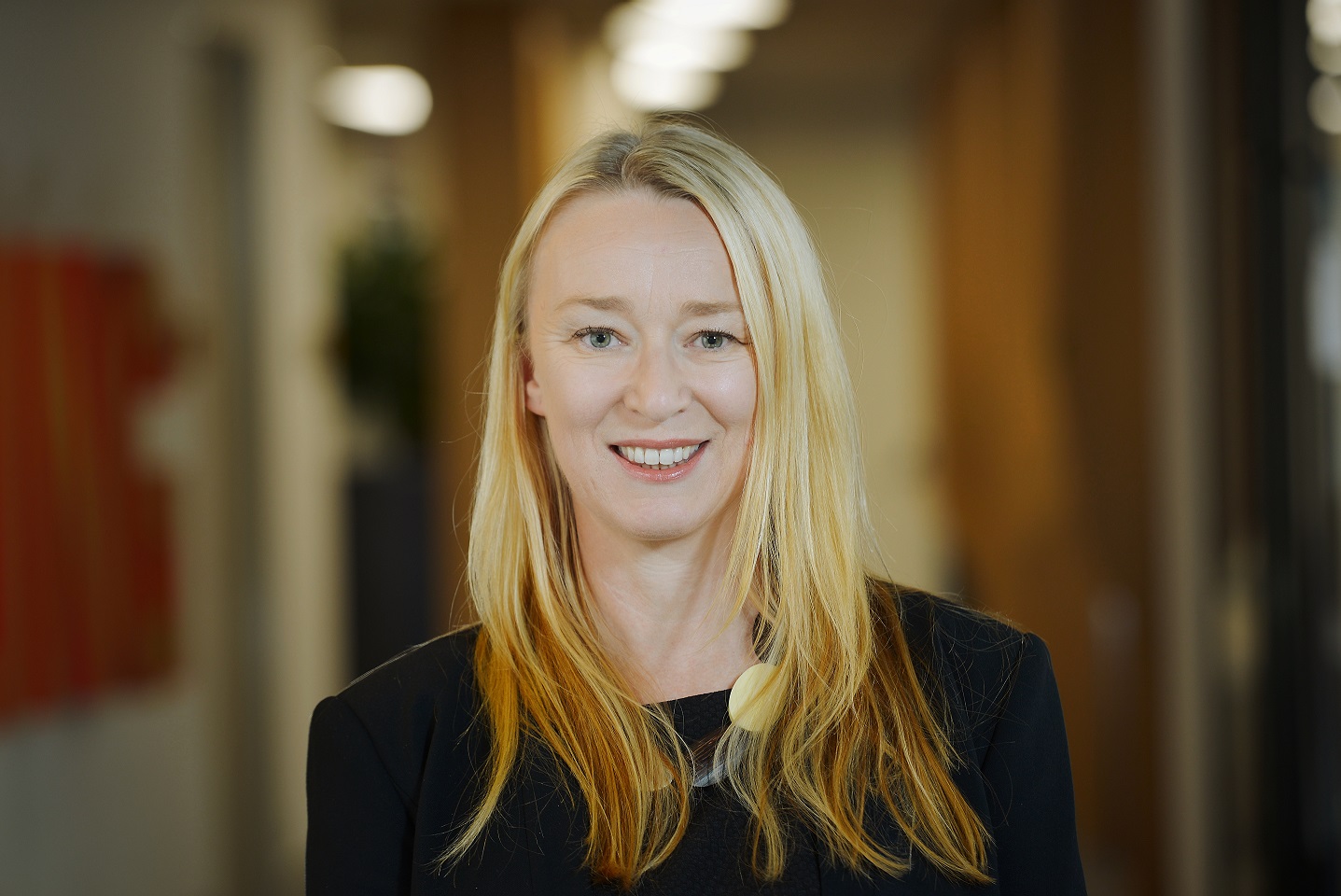 Sarah Renals
Director, Health Service Optimisation
Sarah is an experienced evaluator, researcher and quality improvement specialist with over 20 years' experience across the UK, New Zealand and Australia (DipNurs, BALrngDiffHons, BScComHlthHons, DipPMgt, MEval1stClassHons). Sarah trained as a nurse specialising in community nursing and has extensive experience in clinical care-coordination, service review and redesign, service evaluation, research and quality improvement.
In Sarah's work across not for profit, government and commercial consultancy sectors she has led high profile projects including evaluations of the Rapid Applied Research Translation Initiative for the Australian Government Department of Health and multiple evaluations of Connecting Healthcare in Community Projects for Queensland Health. She has a particular interest in evaluating models of care including innovative and shared care models. Sarah is also passionate about outcome measurement having led the scoping of Queensland Health's Patient Reported Outcome Measures pilot for the Clinical Excellence Division.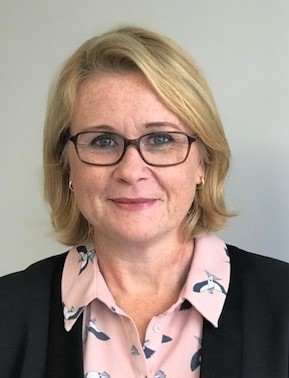 Keryln Carville
Professor of Primary Health Care and Community Nursing
Keryln has extensive clinical experience in wound and ostomy care (RN, PhD, STN(Cred), CF) and is committed to advancing best practice within these domains through research and education. Her research interests includes: skin tears, pressure injuries, leg ulcers, surgical wound dehiscence, diabetic foot, ostomy care and translation of evidence into practice. Keryln was a lead researcher in the Wound Management Innovation Collaborative Research Centre 2010-2018. She is currently an investigator in the Australian Wound Research Alliance National Wound Care Initiative. Keryln has a joint position at Curtin University where she co-ordinates the Curtin University Postgraduate Program of Wound, Ostomy and Continence Practice in Australia and Singapore, in addition to supervision of PhD and MPhil students. She is the Deputy Lead of the Curtin Health Innovation Research Institute Inflammation, Infectious Diseases and Wound Care Domain and the lead of the Wound Care stream.
Keryln is the Chair of the Pan Pacific Pressure Injury Alliance and participated in the Guideline Governance Committee development of the International Guideline 2014, 2019. She is the Evidence Chair on the International Wound Infection Institute. She was appointed a Fellow of Wounds Australia in 2006 and a Life Member of the Australian Association of Stomal Therapy Nurses in 2015. She was awarded the Western Australian Health Life-Time Achievement in Nursing Award in 2010. Keryln has over 120 peer reviewed publications and texts including the Wound Care Manual now in its 7th edition. Keryln has been a member of the Editorial Board Journal Wound Practice & Research 1993-2021.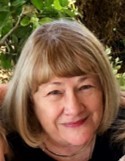 If you would like to know more about research, evaluation and innovation at Silver Chain, or have an interest in undertaking research at Silver Chain, please contact us via email