A message from our Board Chair and CEO
Ninety-five per cent of older Australians tell us that their preference is to live and age at home. Our human rights-based philosophy fiercely protects our clients' autonomy, advocates for their rights, and supports their ability to choose.
Throughout 2021, Silverchain Group's focus has been on our people and our clients. The ongoing COVID-19 pandemic and the findings of the Royal Commission into Aged Care Quality and Safety reinforced our commitment to providing safe, high quality care at home.
Our ongoing response to the critically important findings of the Royal Commission is defined by our approach to client-centred and rights-based care at home. We are committed to best care; every person, every time. Each year, we support 105,000 Australians across the spectrum of care: from the most complex health care to personalised home help support.
As evidenced throughout our organisation's 125-year history, our people demonstrated great resilience and adapted to the challenges of the COVID-19 pandemic. We innovated at speed to launch new programs, practices and policies that directly supported our clients to remain safely in their own homes.
We bolstered existing services, including our expertise with telehealth, to meet known and emerging needs in our communities. We began a new COVID-19 virtual care monitoring program delivered by our clinicians remotely via technology in Western Sydney. The program was supported by teams across Australia and has since been expanded to other states. The service supported COVID-positive patients as they recovered at home, in partnership with the Western Sydney Local Health District, building on the services we already offer the Western Sydney community.
While the pandemic continues to test us all, Silverchain Group is guided by the tenets of our strategy. We remained focused on our continuity of service despite the broad-scale operational impact of COVID-19 on our sector, and always through the lens of our values: integrity, respect, trust and compassion.
Furthering our reach and impact across the country, during the year we acquired well-regarded Melbourne in-home service provider, Apto Group. Combining the skill and experience of both organisations has created a unique value proposition for Victorians who want to remain at home, receiving care as they age.
The future of care in the home in Australia and internationally is shaped with new discoveries. Our research and innovation agenda reflects our commitment to home care leadership. It enables us to contribute to national and international learnings on best practice, policy and funding. Our research agenda helps us improve current services and create new models of care through the evaluation and translation of new knowledge; developing and testing new products, services and technologies; and conducting academic research. But most importantly, it's about improving our clients' health and care experience for generations to come.
Thanks to the generosity of our donors, our research team trialled new technology such as remote monitoring and virtual social centres to better support clients remaining in their own homes. We were also able to improve and expand the availability of our bereavement service, and fund research on falls prevention practice.
As we face another year in unpredictable circumstances, we continue to adapt to protect our employees and continue serving our clients and communities. Silverchain Group's unwavering purpose will guide us: everyone has the right to live a healthy and independent life in their own home, receiving high-quality care that meets their needs, preferences and personal values from our highly accomplished employees.
Our appreciation goes to Silverchain Group's Board of Directors and our employees for their personal contributions, often in difficult times themselves, and their commitment to the people we serve.
We also thank all our clients, families, donors and carers for their support. Together, we are helping to keep one another healthy, well and connected.
We look forward to sharing our continued progress with you.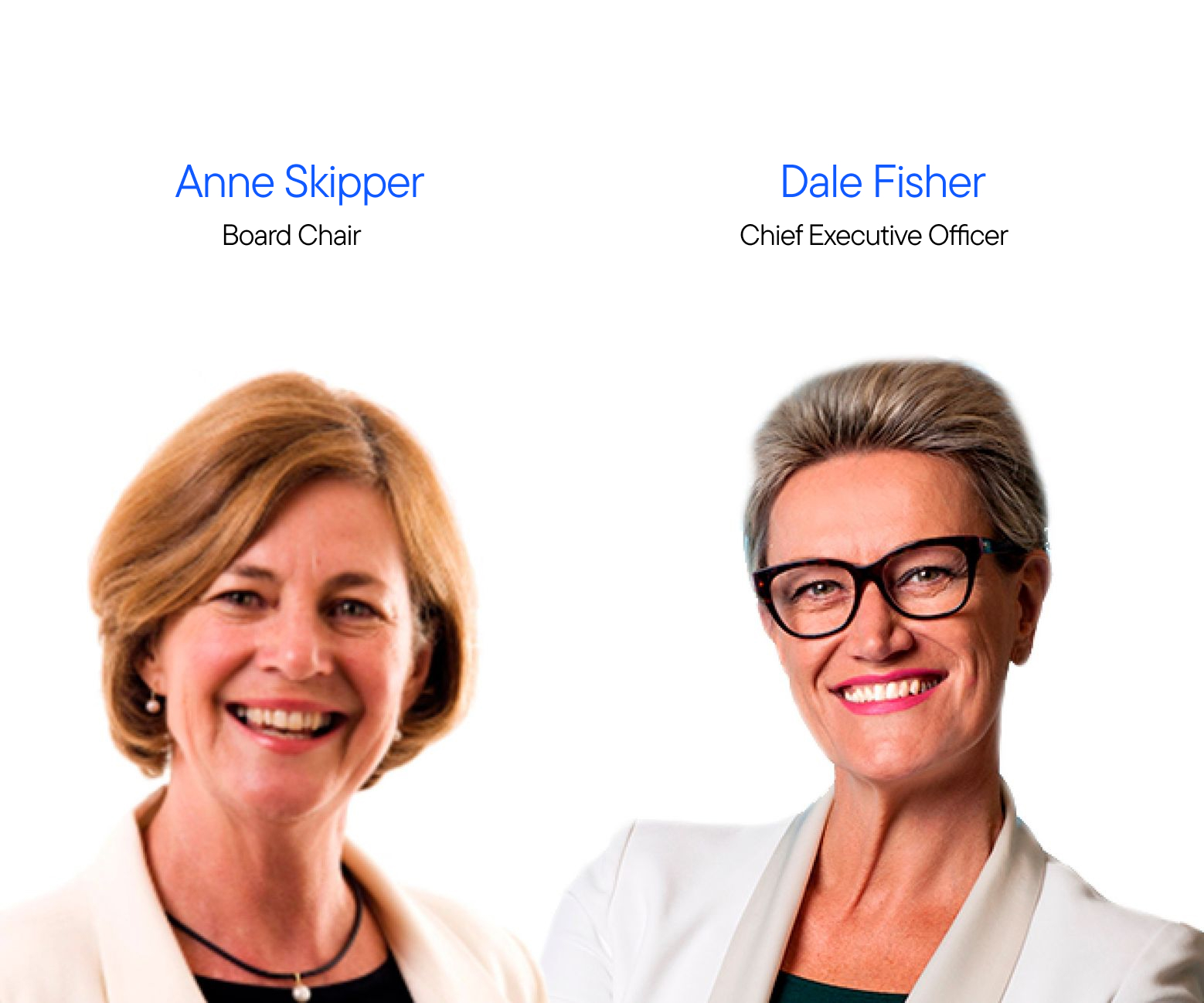 Welcome to our digital Annual Reports.
The Annual Report includes Group-wide achievements, highlights from individual services and teams, and a financial summary. Year in review is accessible on any device including desktop computer, laptop, tablet or smartphone.