This year marks the 40th year of the Silverchain palliative care service that has provided generations of Western Australians with access to quality palliative care in the comfort and safety of their own homes. In this feature, we hear from some of our palliative care team members in Perth about their dedication to our clients and providing quality care.
Looking after someone in their final days can seem like a privilege and a burden in equal measures.
Every day, Silverchain's palliative care team members are providing a vital service that can leave a memorable imprint for everyone involved. Helping clients and their loved ones face end-of-life realities can also be an emotional journey and requires more than just medical care.
While every client's experience presents a different set of challenges and rewards, what remains constant and consistent over the past four decades of service is that Silverchain's dedicated palliative care team in Western Australia supports each client's right to access high quality end-of-life care in the comfort of their own homes.
When Silverchain's palliative care service first started as a pilot project in WA in 1982, there were just a handful of employees providing end of life care to a small number of clients. That service has now evolved into an inter-disciplinary workforce of about 180 employees caring for 3500 Western Australians every year. The inter-disciplinary team includes nurses, doctors, social workers, care aides, spiritual care worker and volunteers. In addition to 24-hour service for clients, some family members can also access respite care and we continue to offer bereavement support to the families and loved ones after the client has passed away.
Silverchain's Director of Clinical Operations for Palliative Care in WA, Andrew Allsop, said the organisation's service had evolved over the years to ensure its holistic inter-disciplinary service was flexible and suitably tailored for each individual as well as their carers and family.
"Our service deals with complexity and complexity comes in lots of different forms. Because we're able to engage with the physical, psychosocial and spiritual domains, and all those domains are recognised to be equal, this provides a real depth to the service that's viewed as specialist palliative care," Andrew said.
From our earliest beginnings, Silverchain has always offered skilled and compassionate care services to vulnerable people in their own homes. We've looked after Australians for nearly 130 years. Establishing palliative care meant that people could receive quality end-of-life care at home, surrounded by their loved ones.
Registered nurse Dianne Boekhout, who has been with the palliative care team from the very beginning in 1982, often thinks how fortunate she has been to help people in their final days in their own home.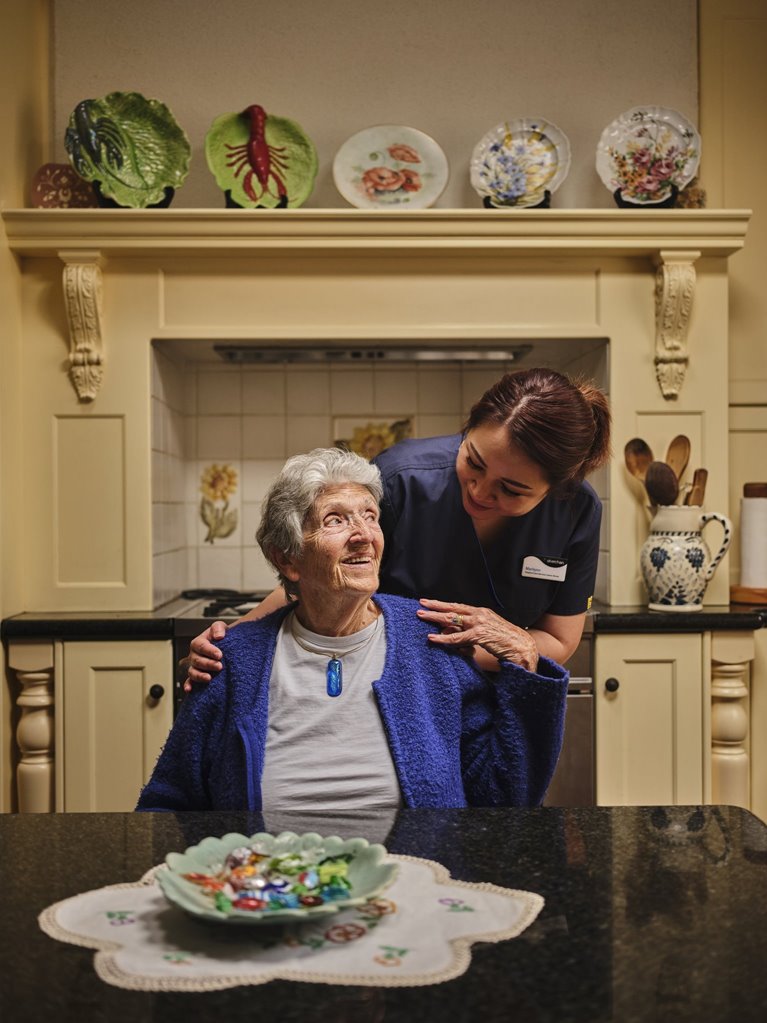 "As a nurse working in the community, I think we're lucky compared to people who work in a hospital because we see the person in their home, in their environment, with their pets and their garden," Dianne said.
"As a nurse working in the community, I think we're lucky compared to people who work in a hospital because we see the person in their home, in their environment, with their pets and their garden," Dianne said.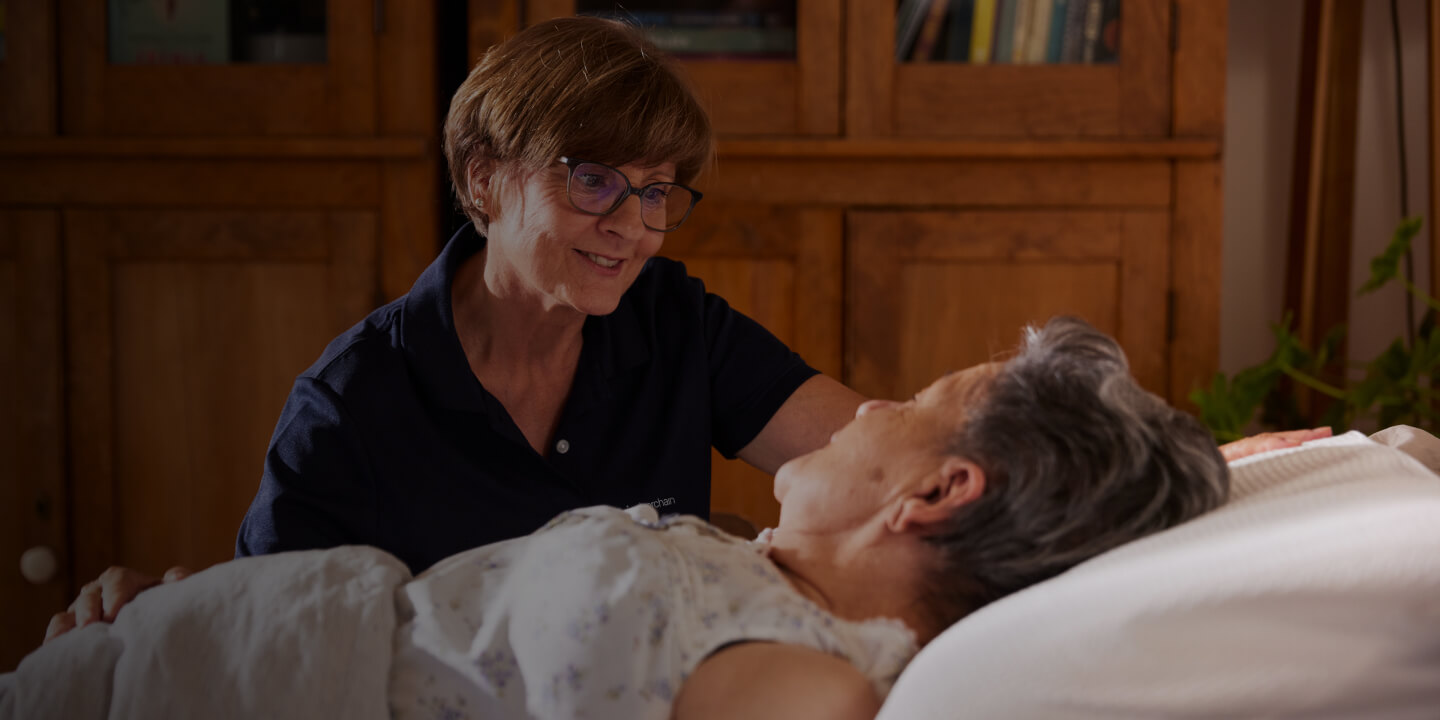 "In that situation, you have a better idea of them as a person, not just a person in their pyjamas, lying in a hospital. We can tailor their care to what we learn about them and their home."
"It's an interesting and an enjoyable job, and it's a difficult job sometimes too, but very rewarding. Every experience is different."
When clinical nurse Anne Blackwell first started her nursing training, she was taught by the St John of God sisters that caring for someone during their dying days was equally as important as caring for someone earlier on in life.
Those early teachings stuck firmly throughout Anne's 33-year career with Silverchain, most of which has been with the palliative care team, which she believes makes a huge impact to many people's lives.
"With the work we do with Silverchain, you can go into a crisis situation and within an hour, you can have pain and nausea controlled and have people back on track again," Anne said.
"There's not many jobs where you can do that, where you're able to go in and really change the situation that you've walked into. You can make such a difference and people are so grateful. I've always found the work very rewarding."
Silverchain's inter-disciplinary approach to palliative care ensures that medical aspects, as well as mental health and spiritual wellbeing are all factored into an individual's inter-disciplinary care package.
Senior social worker Sarah Lamb, who has been with Silverchain for almost 12 years, said she found it rewarding to care for clients in a holistic way, through the team's inter-disciplinary approach.
"It's about caring for the whole person, not just the medical side of things," Sarah said.
"We're able to take care of their spiritual needs, their social needs and support their families and carers as well. We can really work together to provide support from all aspects of their lives – it's very much person-centred care. It's responsive to what people need and I find that very rewarding."