Introducing new technologies to support clients like John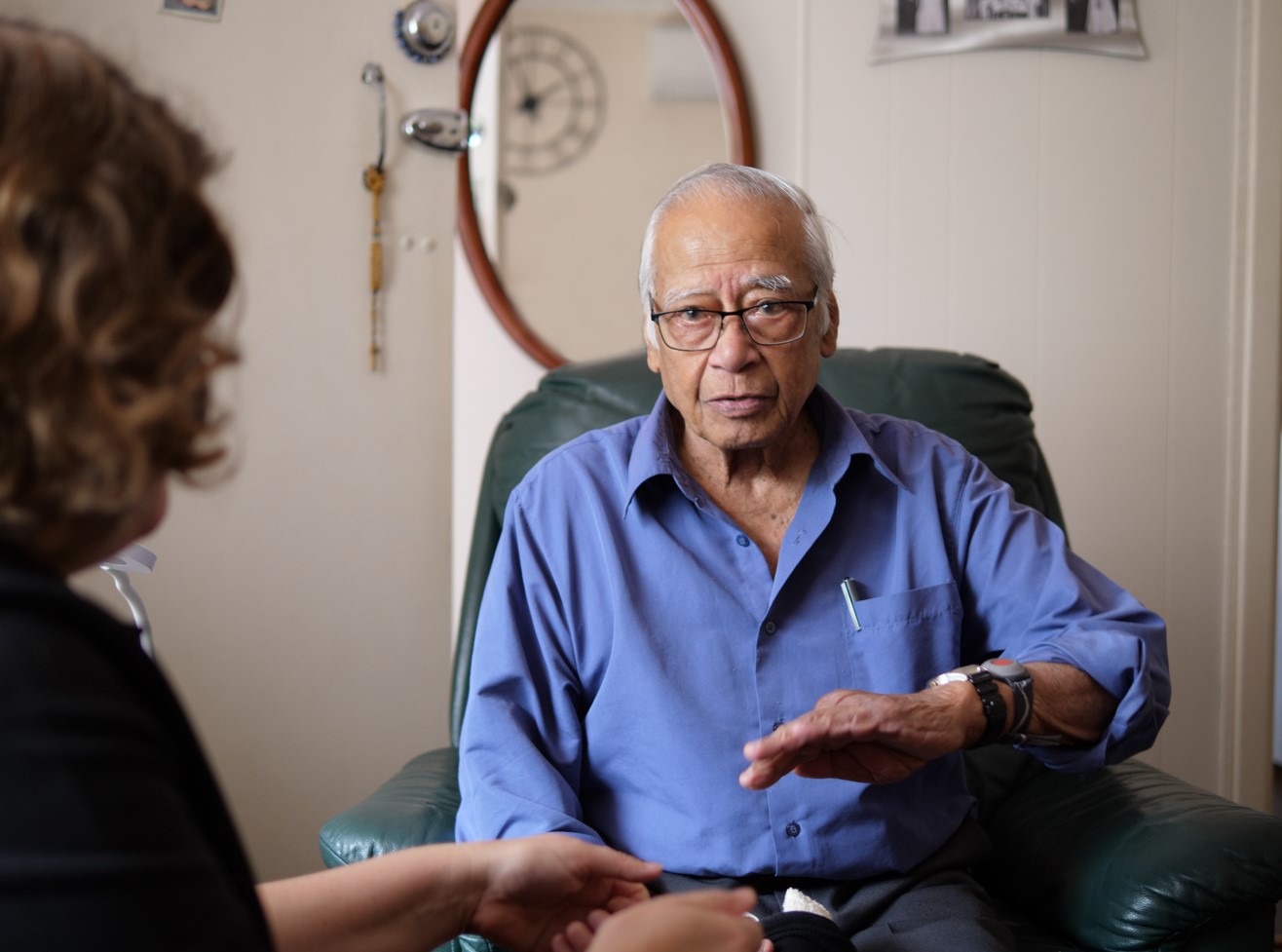 John, one of our clients who took part in our recent smart glasses trial, lives alone with non-small cell lung cancer and is over an hour's drive from specialist care.

With frequent specialist care required to support him with his condition, John needed to gather his energy each week to leave the house, travel to his appointments and return home exhausted.

Silverchain were able to begin providing in home care shortly into John's care journey, with a nurse visiting twice weekly to facilitate wound dressings and manage John's chest drain.

Using smart glasses, our nurse was able to communicate hands free with one of nurse co-ordinators during treatment and receive additional guidance unique to John's condition in real time.


How the delivery of care changes every generation
For generations, health care has been provided in the community, with nurses and doctors making house calls, particularly to those that lived more remotely. At Silverchain, this community care is our heritage and a tradition we are proud to continue.

Just as our nurses changed from using a horse and cart to visit people, to using bicycles, and then to cars, devices like smart glasses can revolutionise the way people like John receive expert care in their home.

Silverchain has a long history of developing new care models and delivering high-quality care to older Australians. Your support helps to make these changes happen, so we continue to provide the highest standard and most effective health care possible.