To get started, have your account and card details handy
All fields are required unless indicated as optional.
We accept Visa and Mastercard online. For other card types please contact us to arrange payment.

Your payment reference number can be found on the bottom left hand side of your account, as shown in the example below.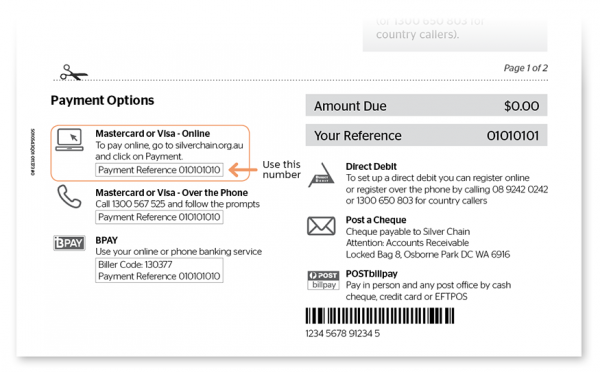 Thank you for your payment
Payment reference number:
Payment receipt: